Printing Services | Graphic Design | Personalised Gifts | Picture Framing | Handmade In Dover, Kent
From humble beginnings... we opened The Wrong End of Town on London Road in Dover, to sell personalised gifts back in 2016, which include our popular Toy Boxes and Engraved Gifts, all handmade by us in store. As our little business grew, we started to add more of our experience to our offering...
With a background in design and marketing, our print services flourished. We now work with a huge amount of small businesses on everything from logo design, business cards, flyers, signage and more. As well as tshirt printing and workwear, because if you're proud of your branding - why not wear it! We certainly do...
But there's more... following the interest in our print services, we acquired a local framing business. So we have the facilities to offer picture framing services too.
DESIGN & PRINT SERVICES
We can help you enhance your business's image with our design and print services. No order too small, so if you're just starting out or are an established business, we're here to help...
SEND US YOUR ENQUIRY
OUR WEDDING SERVICES
We love a good wedding and we get super excited about working with our brides and grooms on everything from wedding stationery, signage, place settings, accessories and more...
MORE ABOUT OUR SERVICES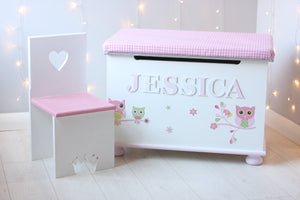 KENTISH HANDMADE WOODEN TOY BOXES
Your children will be the envy of the street with one of our personalised toy boxes - designed with your ideas in mind. But not only that, you'll be the envy of their parents, who wouldn't want a tidy room? Because every toy has its place with one of our beautiful toy boxes...
Be inspired
PICTURE FRAMING SERVICES
Preserve and display your precious memories with our high-quality picture framing services, all handmade in our framing studio. We offer a large range of mouldings and mounts to suit your taste...
FIND OUT MORE
Give them something personalised this Christmas. Show them what they mean to you...
Our Reviews & Testimonials
We love hearing feedback on our products and items, here are just some of the reviews that have been received recently from our customers...
The Wrong End of Town?
196-197 London Road, Dover, Kent. CT17 0TF
Call us on 07886018754
or email info@thewrongendoftown.co.uk
Monday  10:30am - 5:30pm
Tuesday  10:30am - 5:30pm
Wednesday  CLOSED
Thursday  10:30am - 5:30pm
Friday  10:30am - 5:30pm
Saturday  BY APPOINTMENT ONLY
Sunday  CLOSED
BE THE BEST GIFT GIVER THIS YEAR BY CHOOSING A PERSONALISED HANDMADE GIFT FROM THE WRONG END OF TOWN
Whether you are super organised or a last minute Larry, we don't need much notice to design and make a personalised gift for any occasion. So be smart, be thoughtful and gift a present that has been handmade, whilst supporting a local business...
Browse the Full Collection